Click Below for Details on Our 2023 Camp Locations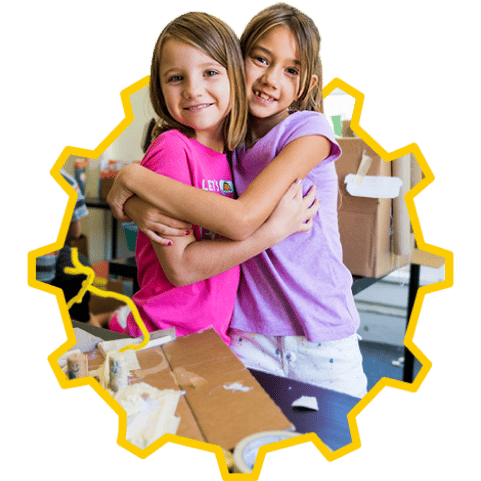 Welcome to Austin's Growth Mindset Summer Camp
At Neuron Garage, Campers get hands-ons, repurposing their recycling to solve fun, weekly engineering challenges. Through the process, they have fun, make new friends, and develop a growth mindset.
AUSTIN, TX LOCATIONS
All locations are open to 5-12 year olds each week.

Click on a location below the map for
specific dates and weeks offered.
LeafSpring School at Cedar Park
Not Finding a Camp Location Near You?
What Our Parents Are Saying
Neuron Garage has an amazing mission which inspires the kids. The counselors are mature, treat the kids with respect, and truly care about their development through the summer. The owners are phenomenal and work to make the camp fun and educational each year. This is the first time that my son said, "I can't wait for camp!
This is our second year. Last year we did 1 week, and this year 3 wks. My child (9 yo) wishes he could do a 4th week! He returns home so excited to show me what he created! I know he is getting a great challenge in a nurturing environment. Thank you for creating this camp!
The boys are doing the AM camp this week and loving it! It has been a really bright spot in their day. Thank you so much for finding a way to make virtual camp fun and engaging.
My 7-year-old son attended three weeks this summer and he loved it. It was the perfect blend of play time and think time.
Our son, age 6, did 4 weeks this past summer. He loved it and asked if he can sign up next summer for the whole summer. We can tell he picked up a lot of great creative and problem solving skills. The staff are great and super supportive.
My kids loved this creative problem-solving camp. They learned but were having so much fun they didn't know it. The director is smart, creative and so caring. Would definitely recommend.
I am very pleased with the counselor engagement, guiding the kids to push themselves but within boundaries of what they are comfortable doing. My son has blossomed and is engaging with other campers. He has new found self-confidence and is taking pride in the projects he is completing.
My camper loved this camp. It's designed to be fun for her, and I like the big life lessons it teaches that go beyond a week of building.
My kiddos were so challenged and more importantly nurtured through the challenges! We'll be back next year!
Our daughter loved her camp experience. She was excited and locked in the entire week — even through the optional sessions. Our experience far and away exceeded our expectations. We would definitely sign up again and highly recommend this experience without reservation. We also loved that you incorporated physical activity, which the children often miss through these online experiences.
I cannot say enough wonderful things about this camp!! It was absolutely my son's favorite camp last year and we will be back this year! We love it!
I can't even describe how impressed I've been with Neuron Garage! My son loves it, and we just signed up for two more weeks. Your facilitators are incredibly engaging, and I'm impressed by the level of social integration you've been able to achieve in just a short amount of time.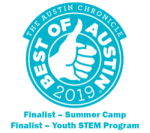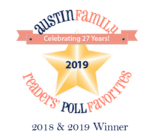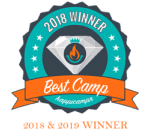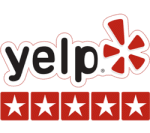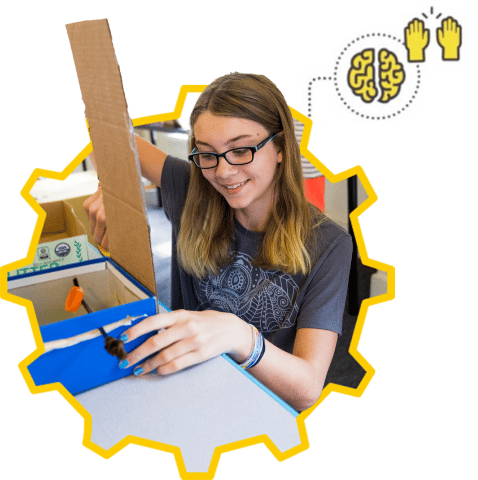 Why is our Austin Summer Camp for You?
Summer camps are a pivotal moment in the lives of many children each year. These programs teach children essential development skills, help them find new passions, and keep them entertained each summer.
Today, there are more camps than ever before. Camps are a wise investment for parents no matter their children's interests. And Austin, Texas, is among the country's leaders in summer camp programs for children.
Neuron Garage hopes to make a difference in your child's life with an unforgettable summer experience. Learn more about our transformational summer camp program by clicking here.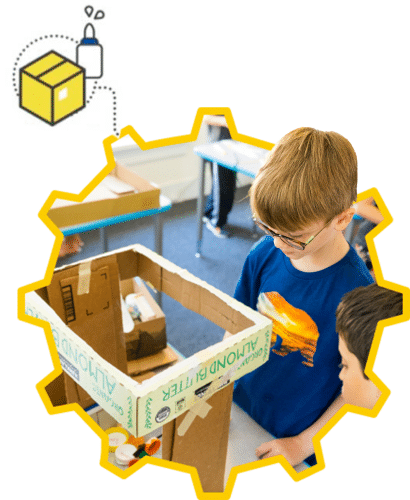 The Growth Mindset Camp of Austin, TX
Neuron Garage is designed from the ground up to teach your child the tools they will need to develop a growth mindset. Children use recycled materials to build solutions to weekly challenges. Through this iterative process of hands-on exploration, inspired collaboration, and meaningful discussion they develop a growth mindset.
Our program will teach your kids new skills and keep them entertained throughout the summer. You can choose to sign up for a week of camp, a session, or for the entire summer. Our daily schedule is from 9 am to 3 pm and combines exhilarating activities with learning opportunities for kids ages 5 to 12. Built from the ground up, the Neuron Garage experience is guided by camp counselors looking to help prepare your child to tackle the big challenges of tomorrow.
Our prices start at $390 per week. For an extra $75, you can extend our services by 2 hours, picking your kids up at 5pm. The 2022 Neuron Garage Summer Camp runs from June 6th to ugust 12th. Online registration is available now!
If you have any questions regarding the Neuron Garage summer camp, you can refer to our FAQs page. It answers the most frequently asked questions from parents.
Different Types of Austin Summer Camps
Looking to round out your child's summer?
One of the best things about summer camps is that there is a camp for everyone regardless of their interest. Here are some of our favorite Austin day camps to help round out your child's summer.

Arts Summer Camps, Austin, TX
If your child shows interest in the art activities, Austin has many summer camps to encourage their passion.
The Art Garage in Austin
For children looking to improve their digital arts and crafts prowess, The Art Garage in Austin is an ideal camp to sign up for. This program features Central Texas art teachers explaining the methods behind creating beautiful crafts projects.
Cordovan Art School
With 5 convenient locations across Austin, Cordovan Art School offers art camps that will take your child on an Art-Venture.
Camp Roadrunner
Camp Roadrunner will help your child with creative art projects to enlighten and inspire. The program is for children aged 6 to 12 and offers activities such as cooking and painting.

Educational Summer Camps
If your child is thirsty for knowledge, try enrolling them in summer programs that focus on improving their intellectual capacity. Here are a couple of educational summer camps that your child may enjoy.
Game Worlds Summer Camp
One of the other great camps in Austin is the Game Worlds Summer Camp. This camp provides video game writing, programming, and audio design lessons. If your child shows interest in video game development, this is the perfect camp for them.
Steve and Kate's Summer Camp
Instead of teaching kids the typical way, Steve and Kate's Camp give children the tools and guidance to help them teach themselves. Campers choose minute to minute from a variety of activities including, sewing, music, performing arts, bread making, and more

Music Summer Camps
One of the things that Austin, TX, is most famous for is music. With world-class live music on most streets downtown, many kids want to learn how to play an instrument. There are a couple of Austin summer camps we recommend for music lovers
Austin Chamber Music Center Workshop
The Austin Chamber Music Center Workshop provides music lessons to middle school and high school students. Several Texas music professionals lead workshops to teach kids how to play various instruments, write songs, produce, and more.
Longhorn Music Camps
One of the top virtual camps for music students is the Longhorn Music Camp. The instructors for this summer camp come from the Butler School of Music, one of the top musical institutions in the Longhorn State. Performing arts camps allow your child to learn from some of the best musicians in the state.

Outdoor Summer Camps
You do not want your child to stay indoors for their entire summer vacation. Outdoor camps allow your kids to involve themselves in various activities such as:
Rock Climbing
Horseback Riding
Kayaking
Here are a few Austin summer camps that allow for outdoor play.
Austin Parks and Recreation Camps
The Parks and Recreation Department offers many summer camps throughout Texas that will help your child appreciate nature. Nature camps are available for all age groups and will teach your kids essential survival techniques that keep them safe while camping and in emergencies.
Camp Champions
Ultimately, you want your kids to have fun at camp. This summer camp available to all age groups introduces your kids to fun outdoor activities such as rafting, horseback riding, waterskiing, and mini-golf.

Special Needs Summer Camps in Austin, TX
Everyone deserves a fun summer camp experience. If your child has special needs, there is no shortage of Austin summer camps for them to attend. Allow your special needs child to make summer memories spending time with other special needs children and world-class counselors.
Spark Learning Summer Camp
A fun day camp experience for special needs children occurs at the Spark Learning Summer Camp. Whether your child has ADHD, Autism, PDD, or other developmental conditions, Spark counselors can help improve their speech and communication skills with daily fun activities. These character development activities will help your kid with socialization techniques that they can use for the rest of their lives.

Sports in Austin Summer Camps 2022
Sports are an integral part of many kids' childhoods. Fortunately, various camps appeal to this desire. Whether your child enjoys playing soccer, swimming, or biking, sports camps are the perfect way for your kid to spend their summers.
Concordia University Sports Camps
One of the best soccer camps for your child to attend is at Concordia University. There, your child can learn the fundamentals of soccer, basketball, volleyball, and more from college coaches and players. Your child will make valuable connections and drastically improve their game during these summer programs.
High Hopes Sports and Afterschool Camp
Full-day Austin summer camps are the best way to improve your kid's athletic performance in a short time. Available to boys and girls ages 5-18, its summer programs combine professional instruction, fun games, and exciting group opportunities to satisfy its attendees. Sports day camps give your child the chance to make lasting friendships and valuable sports connections.

Overnights Summer Camp
There are several overnight summer camp options for children ages 5 and up.
Camp Olympia
With one, two, and three week sessions and over 45 activities, Camp Olympia is the ultimate overnight camp experience for boys and girls ages 6-16.

Theatre and Dance Summer Camps
There are several dance camps in the Austin, Cedar Park, and Round Rock communities. Whether your child wants to participate in arts and crafts projects or perform in a live environment, theatre and dance programs can satisfy their appetite.
Dance by Carly
Dance by Carly is one of the most popular day camps for dancers in Austin, Texas. The program introduces dance to boys and girls of all ages. Plus, if you are a member of the dance academy, you can hop in on the classes or help teach the younger students.
Austin Film Festival: Summer Film Camp
The Austin Film Festival is one of the most prestigious movie festivals globally. The AFF will teach your kids about the cultural importance of film and the ins and outs of screenwriting, producing, and editing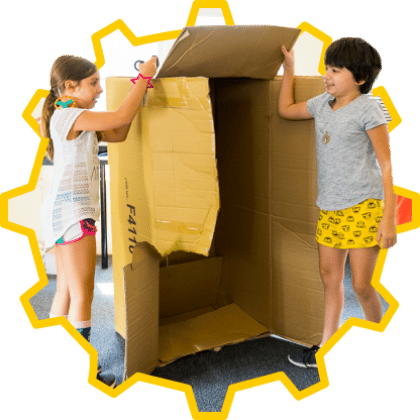 The Neuron Garage Summer Camp
As you can see, in addition to Neuron Garage, there are many overnight camps and designated schools to nurture an innate child's passions through exciting activities and learning experiences.
Help your child unlock their full potential by learning the skills needed to develop a growth mindset while creating memories that they will cherish for the rest of their lives. Registration is now open for the Neuron Garage 2022 season. You can request more info here to inquire about our Austin summer camps 2022.